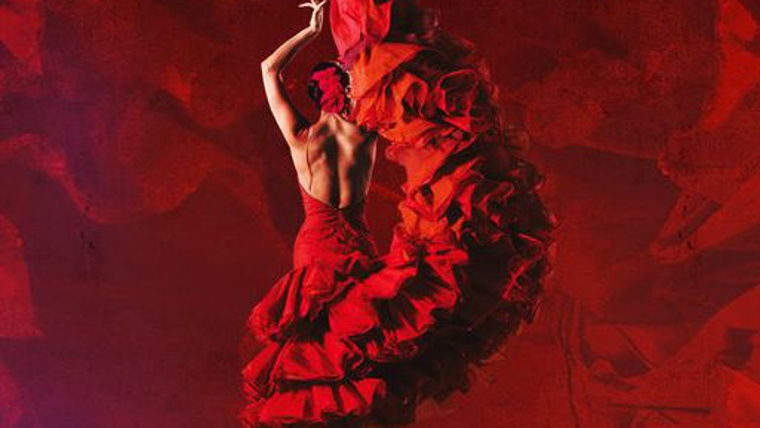 Flamenco. The Teatre Poliorama offers this journey through flamenco.
The Teatre Poliorama presents the show Gran Gala Flamenco, a journey to the heart of flamenco, with music directed by Juan Gómez "Chicuelo", on until November.
This flamenco show takes spectators around the different pals of flamenco (rhythmic patterns such as bulería, festive and upbeat; soleá, solemn and intense; alegría, dynamic and easy going; tango, resonant and rhythmic, and guajira and farruca), at the same time enabling people to discover the intensity and passion of the Roma people through time and become familiar with the new generation of flamenco artists in Barcelona.
Traductor de

:
Schedule
Period
Days
Hours
Preus

Del 8 abril al 29 juliol

Divendres excepte 15 abril, 3 juny, 10 juny, 24 juny, 1 juliol i 22 juliol

a les 18.30 h

Entrada general de: 36.95 a 56.95 €

(+ despeses de gestió)

10 maig,
17 maig,
14 juny,
21 juny i
28 juny

a les 20.00 h

17 juliol

a les 21.30 h

Del 9 agost al 21 agost

Dimarts, dimecres, dijous, divendres, dissabte i diumenge excepte 20 agost

a les 20.00 h

Del 9 setembre al 25 novembre

Divendres excepte 16 setembre, 23 setembre i 18 novembre

a les 18.30 h

13 setembre i
20 setembre

a les 20.00 h
En aquest espectacle l'espectador descobrirà la intensitat de la passió del poble gitano a través del temps, viatjant pels diferents "pals" del flamenc (patrons rítmics com la "bulería", festiva i alegre, la "soleá", solemne i intensa, l'"alegria", dinamica i desenvolta, el "tango", la "guajira", la "farruca"...). Presentant la nova generació catalana d'artistes flamencs, Gran Gala Flamenco ofereix la unió perfecta entre cor i ànima, música i dansa, passió i ritme. Un únic i inoblidable regal des del cor d'Espanya.
Direcció Musical i Guitarra:
Juan Gómez "Chicuelo"
Músics:
Santiago Amaya "El Tati" (guitarra)
Carlos Caro (violí)
J. Sanchez (percussió)
Cantaors:
Raul Leiva Amador
Joaquin "El Duende"
Bailaors:
Eli Ayala
Mari González
José Maldonado
Nacho Blanco
Address:

la Rambla, 115

District:

Ciutat Vella

Neighborhood:

el Raval

City:

Barcelona
Where
When

From 08/04/2022 to 25/11/2022
Website
Web venda d'entrades:
You may also be interested in...
If you would like to make a correction related to this activity...let us know