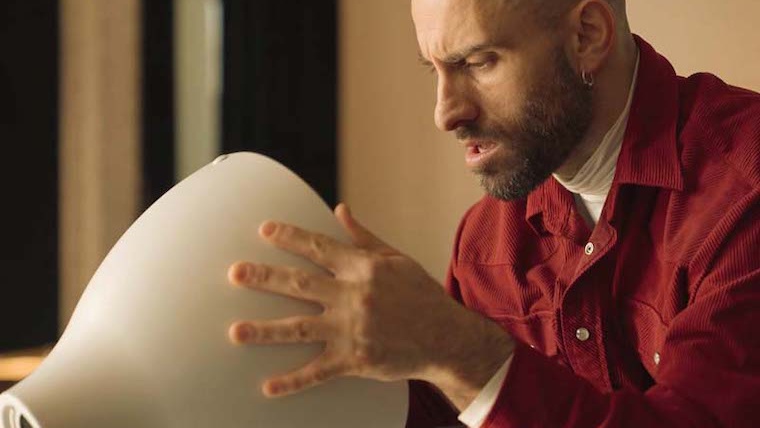 Dance. A song to innocence as a source of happiness.
What's going on in the head of Sr. W?
This fragile, tender and vulnerable character invites us into his mind. Through his vision, full of curiosity, we'll discover a world of freedom in a journey to find the beauty of what's human in those final moments of light.
Artists
Idea and concept: Kiko López; Dramaturgy: Kiko López and Putxa Pujades; Stage idea: Kiko López and Oriol Garriga; Music: Jorge Da Rocha.
Show without words.
Duration: 45 minutes.
Recommended age: 8 and over.
Traductor de

:
Schedule
Days
Hours
Preus
Observation

Dissabte i diumenge

a les 12.00 h i
a les 17.30 h

Entrada general: 10 €

(+ despeses de gestió)
A través del moviment, el Sr. W ens descobrirà el seu univers màgic> Un cant a la innocència com a font de felicitat
Què passa dins del cap del Sr. W? Aquest personatge, fràgil, tendre i vulnerable, ens convida a entrar a dins del seu imaginari. A través de la seva mirada, plena de curiositat, descobrirem un món de llibertat, un viatge per trobar la bellesa d'allò humà.
Fitxa artística
Idea, creació i interpretació: Kiko López
Assessoria de dramatúrgia: Marta Hernández, Oriol Casals i Zero en Conducta
Música: Jorge Da Rocha
Producció: Tina Martí
Col·laboració especial: Zero en Conducta i Anna LLombart
Col·labora: L'Estruch Fàbrica de Creació de les Aarts en Viu, Centre NunArt Guinardó i Centro Coreográfico La Gomera
Aquesta companyia forma part del projecte Aliansat / Companyia en residència a la Fabra i Coats: Fàbrica de Creació
Address:

C Neopàtria, 54

District:

Sant Andreu

Neighborhood:

Sant Andreu

City:

Barcelona
Where
When

From 28/01/2023 to 29/01/2023
Website
Web venda d'entrades:
You may also be interested in...
If you would like to make a correction related to this activity...let us know