Traductor de

: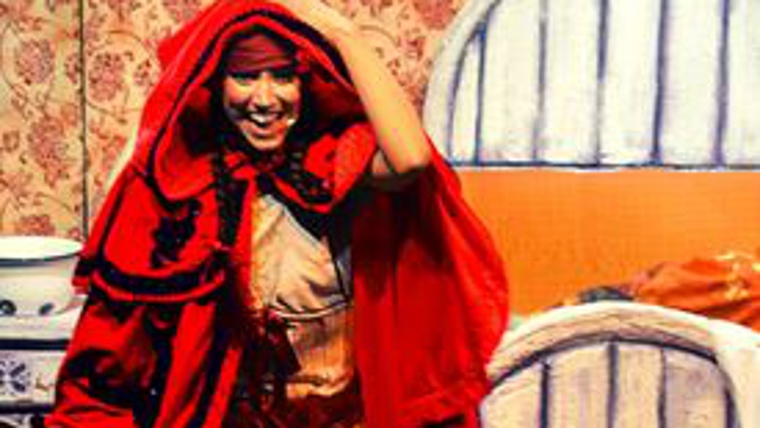 ARGUMENT:
Ens situem als voltants de 1920. La Caputxeta i la seva mare viuen als afores de París prop de l'àvia que viu feliçment en una caseta al mig del bosc; un indret protegit on hi habiten animals salvatges, sobretot llops… Un dia, la mare deixa que la caputxeta vagi a veure a la iaia tota sola. A mig camí es topa amb un llop que li assegura que és vegetarià, i encara que primer desconfia d'ell, acaben fent-se bons amics.
La mare, l'àvia i el guardabosc no creuen en llops vegetarians i li prohibeixen apropar-s'hi, així que la nena i el llopet decideixen veure's d'amagat. Però la història es complica. Un home de negocis sense escrúpols vol transformar el bosc en una urbanització, i per aconseguir-ho necessita demostrar que els llops no s'han de protegir; són animals ferotges que ataquen i es cruspeixen a la gent, sobretot nenes i nens… La caputxeta està en perill? El llop és vegetarià… o no?
Text i direcció: Roser Contreras
Música original de Manu Guix.
Una producció de Dreams Teatre
Schedule
Days
Hours
Preus
Observation

Dissabte i diumenge

a les 17.30 h

Entrada general: 12 €




(Més despeses de gestió)

Aforament limitat

Cal reserva prèvia




Durada: 60 minuts
Others
Occur on:

Tickets sold at:
Address:

C Sèneca, 22

District:

Gràcia

Neighborhood:

la Vila de Gràcia

City:

Barcelona
Where
When

From 08/01/2022 to 30/01/2022
Website
Web venda d'entrades:
You may also be interested in...
If you would like to make a correction related to this activity...let us know