Traductor de

: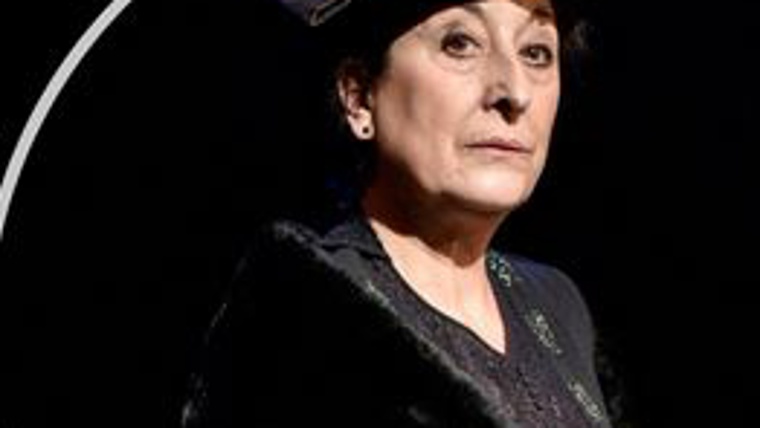 Un espectacle que narra la tradicional història nadalenca de Charles Dickens, en una versió teatral inoblidable.
El Conte de Nadal i la Sra. Scrooge és una festa teatral plena de sorpreses on tot és possible: una senyora Scrooge terrible i entranyable, inesperades intervencions de personatges d'altres contes, esbojarrats números musicals en directe... i moltes, moltes més coses que fan d'aquesta versió de teatre del genial conte una posada en escena única i deliciosa.
Valors
L'amor, l'avarícia i la pèrdua.
El pas del temps.
La importància de la família.
Fitxa artística:
Autoria: Juanjo Marín, Gisela Juanet, Andreu Banús
Direcció i composición musical: Juanjo Marín
Intèrprets: Montse Alcoberro
Ajudantia de direcció: Andreu Banús
Cap tècnic del teatre: Sergi Lobaco i Raúl Martínez
Màrqueting i comunicació: Focus
Disseny gràfic: Santi&Kco
És una producció de L'Excèntrica i Viu el Teatre
Schedule
Days
Hours
Preus
Observation

Dimecres, dijous i divendres

a les 12.00 h

Entrada general: 12 €

(+ despeses de gestió)
Others
Occur on:

Tickets sold at:
Address:

C Hospital, 51

District:

Ciutat Vella

Neighborhood:

el Raval

City:

Barcelona
Where
When

From 28/12/2022 to 30/12/2022
Website
Web venda d'entrades:
You may also be interested in...
If you would like to make a correction related to this activity...let us know