Traductor de

: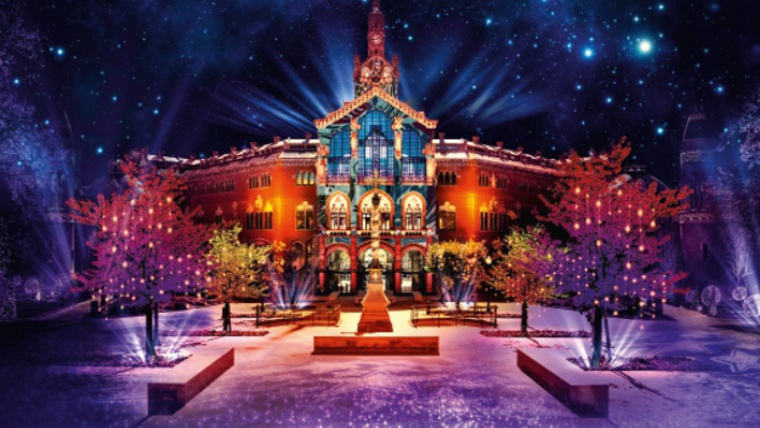 Entrades ja a la venda
Els Llums de Sant Pau – Christmas Garden' serà aquest Nadal un viatge al cosmos. Un nou recorregut ampliat a través de les instal·lacions del recinte permetrà endinsar-se als misteris de l'espai: galàxies, estrelles i planetes. Un espai, diuen, on fer volar la imaginació, la mateixa que va portar Domènech i Muntaner a dissenyar un espai emblemàtic com el Recinte Modernista de Sant Pau. Un conjunt lumínic que convidarà a una experiència immersiva en un entorn declarat Patrimoni Mundial per la Unesco.
Organitzat per Proactiv
Schedule
Days
Hours
Preus
Observation

Tots el dies excepte 24 desembre, 31 desembre i 5 gener

de 18.00 h a 21.30 h

Entrada general de: 10 a 14 €

De dilluns a dijous: 12 € (+ despeses)
De divendres a diumenge, festius i vigílies de festius: 14 € (+ despeses)




Entrades amb preu reduït: de 10 a 12 € (+ despeses)




2 adults i 2 menors d'edat (pack familiar)
persones amb diversitat funcional
estudiants
majors de 65 anys
menors de 18 anys.




Els nens i les nenes de fins a 3 anys poden accedir gratuïtament

La guixeta tanca a les 22.00 hores 

La darrera entrada a Els Llums de Sant Pau i

al recorregut circular és a les 21.30 hores.
Others
Occur on:

Tickets sold at:
Address:

Carrer de Sant Antoni Maria Claret, 167

District:

Horta-Guinardó

Neighborhood:

el Guinardó

City:

Barcelona
When

From 22/11/2022 to 08/01/2023
Phone number
Tel.:

93 318 49 69 Proactiv, empresa organitzadora de l'esdeveniment

Tel.:
Website
Web:

Web venda d'entrades:
You may also be interested in...
If you would like to make a correction related to this activity...let us know