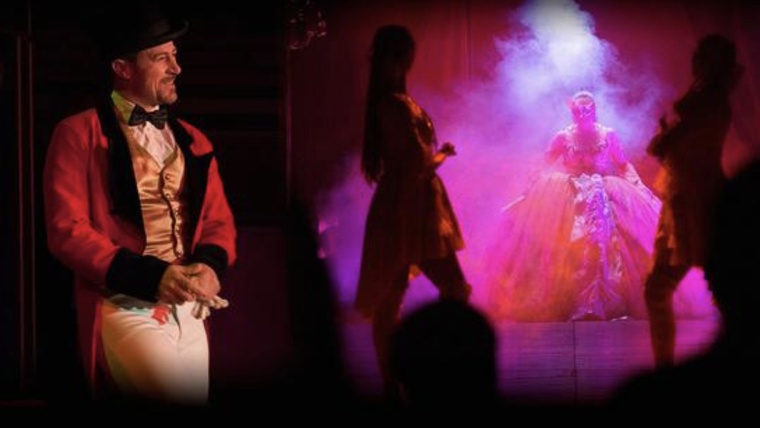 Shows. The Circ Raluy presents its latest production, "Vekante"
The historical Circ Raluy is back in Barcelona to present its latest show, "Vekante", an Esperanto word meaning "to wake up". It is on the basis of this that the circus is offering an emotionally charged display featuring a young acrobat who decides, one fine day, to leave behind his dreams and enter a world of pirouettes, dance, laughter and excitement. Accompanied by the "director", a "presenter", clowns and the star of the show, Rosa Raluy.
"Vekante" invites the whole family to enjoy a world of magic and fantasy. It is on from 26 November to 27 February 2022, in Barcelona's Old Port.
Traductor de

:
Schedule
Days
Hours
Preus
Observation

26 novembre

a les 20.30 h

Entrada general de: 10 a 36 €

Estrena

Dijous i divendres, 7 desembre,
2 febrer,
9 febrer,
16 febrer i
23 febrer excepte 24 desembre, 31 desembre, 6 gener i 7 gener

a les 18.30 h

Dissabte, 6 desembre,
27 desembre,
28 desembre,
29 desembre,
30 desembre,
3 gener,
4 gener,
6 gener i
7 gener

a les 17.00 h i
a les 19.30 h

Diumenge i
8 desembre excepte 26 desembre i 2 gener

a les 12.15 h i
a les 17.00 h

26 desembre i
2 gener

a les 12.15 h,
a les 17.00 h i
a les 19.30 h
Vekante és una paraula en Esperanto que significa "despertar".
Un jove acròbata deixa de somniar i desperta descobrint aquest món habitat de ballarins, pallassos, actors i acròbates… artistes que viuen la seva passió. Guiat per "el Director", "el Presentador" i "els Pallassos" s'integrarà a la companyia convertint-se en part integrant d'un espectacle que amaga esforç, sacrifici, passió i màgia… la màgia escènica de Rosa Raluy.
Port Vell
Address:

Mdor Port Vell, 0

City:

Barcelona
Where

Port Vell
When

From 26/11/2021 to 27/02/2022
Website
Web:

Web:

Web:

Web:

Web venda d'entrades:
You may also be interested in...
If you would like to make a correction related to this activity...let us know