Traductor de

: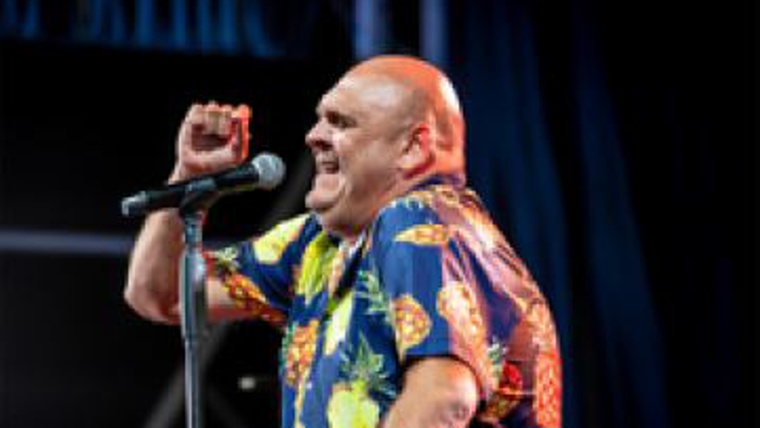 ARRIBA EL FINAL DE GIRA COMANDANTE LARA I CIA
Luis Lara, més conegut com el " Comandante Lara" després d'arrasar en la seva gira nacional durant més de 2 anys i amb més de 100.000 entrades venudes, arriba el moment d'acomiadar la seva gira, on els milers de seguidors del Comandante podran fer-ho.
Luis Lara, en els últims anys, s'ha convertit un autèntic fenomen mediàtic. Amb el seu humor directe, arriscat, passant per coses compromeses, provocarà al mateix temps que ens ruboritzem, no puguem parar de riure ni un solo segon.
I en aquesta gira ve acompanyat de Jesús Tapia i Vicente Ruidos que faran les vegades de teloners de manera intercalada durant el show. Un show en el qual Luis Lara, exercint de "Comandante", portarà la veu cantant, fent un repàs de l'actualitat després de la pandèmia, amb humor, acudits de situacions viscudes i per descomptat ens parlarà de la seva relació amb el seu cunyat Ramiro. Un show de monòlegs al més pur estil gadità que no deixarà indiferent a ningú!
Schedule
Days
Hours
Preus
Observation

Divendres i dissabte

a les 20.00 h

Entrada general: 21 €

(+ despeses de gestió)

Diumenge

a les 17.00 h
Address:

Pl Urquinaona, 9

District:

Ciutat Vella

Neighborhood:

Sant Pere, Santa Caterina i la Ribera

City:

Barcelona
Where
When

From 09/12/2022 to 11/12/2022
Website
Web venda d'entrades:
You may also be interested in...
If you would like to make a correction related to this activity...let us know