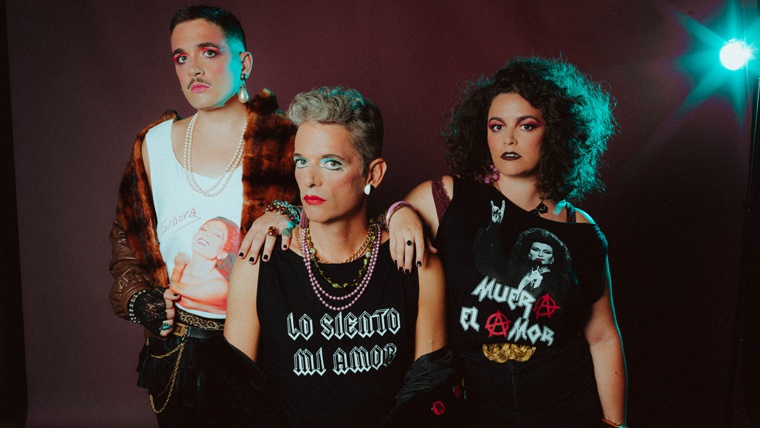 Per què associem Rocío Jurado amb l'Espanya cañí i Alaska amb la contracultura dels vuitanta quan "la más grande" va cantar a l'empoderament i a la masturbació femenina, mentre que Olvido Gara fa anys que col·labora amb la ràdio de la Conferència Episcopal? Té a veure amb l'apropiació que va fer el franquisme de la cançó espanyola? Té a veure amb el model de dona que projecta cada artista i el públic al qual es dirigeix? Té a veure amb qüestions musicals, estètiques o de classe?  Cançons que acaben en fade out intenta respondre aquestes preguntes des de l'escena, convertint una recerca musicològica en una conferència performativa amb mirada feminista, ànima folklòrica i música en directe.
Projecte guanyador de la Beca Odisseu Eòlia i+D 2022
Schedule
Days
Hours
Preus
Observation

Dimecres, dijous, divendres i dissabte excepte 5 gener i 6 gener

a les 20.30 h

Entrada general de: 17 a 22 €

Entrada anticipada a 15€ fins el 6 desembre, limitada a les primeres 30 entrades per sessió.

 

A partir del 7 de desembre, entrades a 17€ a la web i a 22€ a taquilla.

 

Diumenge excepte 24 desembre i 31 desembre

a les 19.00 h
Others
Occur on:

Tickets sold at:
Address:

C Flors, 22

District:

Ciutat Vella

Neighborhood:

el Raval

City:

Barcelona
Where
When

From 13/12/2023 to 07/01/2024
Phone number
Information:

Tel.:

Fax:
Website
Web venda d'entrades:
You may also be interested in...
If you would like to make a correction related to this activity...let us know