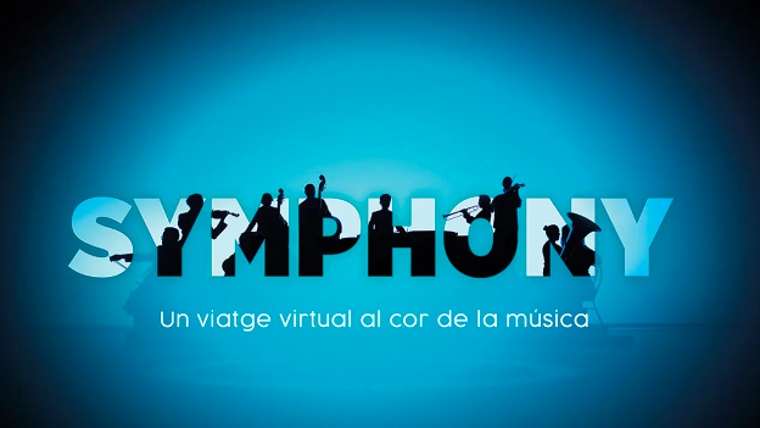 Audiovisual show. A journey through the emotions and music, brought to us by the orchestra director Gustavo Dudamel and the Mahler Chamber Orchestra.
A unique audiovisual immersive experience comes to CaixaFòrum , thanks to virtual reality technology.
The Symphony experience happens in two distinct spaces: a first room dedicated to the projection of an audiovisual onto a large screen and a surround sound system that give us the chance to immerse ourselves in a universe of images and sounds as a preamble to the VR experience to come.
The second room is dedicated to the immersive experience with virtual reality equipment and visors. 
Duration: 45 minutes. From 8 years and over
Traductor de

:
Schedule
Days
Hours
Preus
Observation

Tots el dies

de 10.00 h a 14.00 h i
de 17.00 h a 20.00 h

Entrada general: 8 €




Descomptes: 50 % clients CaixaBank

Durada: 45 minuts.

Cal arribar 15 minuts abans.
Arriba a CaixaForum una experiència immersiva audiovisual única, gràcies a la tecnologia de realitat virtual. Un viatge a través de les emocions i la música, de la mà del director d'orquestra Gustavo Dudamel i la Mahler Chamber Orchestra.
L'experiència Symphony transcorre en dos espais: una primera sala dedicada a la projecció d'un audiovisual projectat en una gran pantalla i amb un sistema de so envoltant, que ens ofereix l'oportunitat de submergir-nos en un univers d'imatges i sons com a preàmbul a la posterior experiència de RV.
La segona sala està destinada a l'experiència immersiva amb equips i visors de realitat virtual.
A partir de 8 anys
Address:

Avinguda de Francesc Ferrer i Guàrdia, 6*8

District:

Sants-Montjuïc

Neighborhood:

la Font de la Guatlla

City:

Barcelona
When

Permanent event
Website
Web venda d'entrades:
You may also be interested in...
If you would like to make a correction related to this activity...let us know