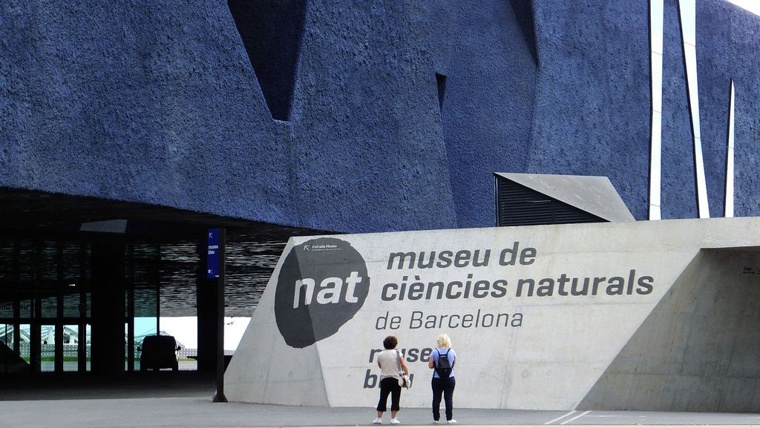 Children. Encouraging children to learn sciences
The space presents curiosities of nature and suggestive materials aimed at provoking the spontaneous emergence of hypotheses, ideas, questions and queries etc., and which different initiatives can be taken in response to, for the specific purpose of bringing value to the research process.
A project that encourages people to learn social sciences from early childhood on, a key feature in stimulating and fostering scientific vocations. In addition, it also introduces scientific methodologies and helps children and adults to share a positive interaction around a common proposal: to research the responses to the questions we may raise.
Traductor de

:
Schedule
Days
Hours
Preus
Observation

Dissabte, 12 abril,
13 abril,
14 abril i
15 abril

a les 11.00 h,
a les 11.45 h,
a les 12.30 h i
a les 13.15 h

Entrada Gratuïta

inclosa en el preu de l'entrada al museu.




(cada infant ha de venir acompanyat d'un adult)

No cal inscripció prèvia.

La inscripció cal fer-la al taulell de taquilles

del museu el mateix dia.

Diumenge i festius excepte 15 abril, 12 octubre, 1 novembre, 6 desembre i 8 desembre

a les 11.00 h,
a les 11.45 h,
a les 12.30 h,
a les 13.15 h,
a les 16.00 h,
a les 16.45 h,
a les 17.30 h i
a les 18.15 h
El Niu de Ciència és un espai destinat als infants de 2 a 6 anys. Es troba situat al costat mateix del vestíbul del Museu.
L'espai presenta curiositats de la natura, materials suggeridors que tenen per objectiu provocar, de manera espontània, el sorgiment d'hipòtesis, idees, preguntes, dubtes… i davant dels quals es poden prendre iniciatives diverses, precisament per donar valor al procés d'investigació.
L'objectiu d'aquesta manera de fer és trencar amb la idea de preguntes de resposta única per anar introduïnt la metodologia científica i ajudar a compartir entre infants i adults una interacció positiva al voltant d'un objectiu comú: investigar la resposta a les preguntes que ens puguem plantejar.
Address:

Plaça de Leonardo da Vinci, 4*5

District:

Sant Martí

Neighborhood:

el Besòs i el Maresme

City:

Barcelona
When

Permanent event
Website
E-mail
E-mail:

museuciencies@bcn.cat
You may also be interested in...
If you would like to make a correction related to this activity...let us know