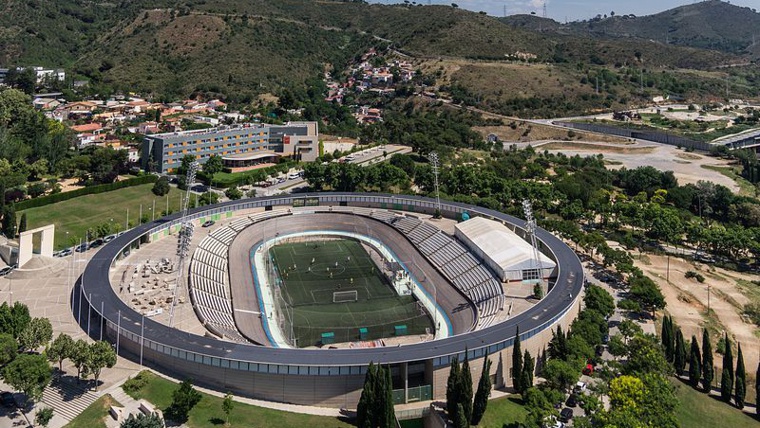 BTT. Classes for children at the Velodrome, enabling them to learn all about mountain biking.
The BTT school , an initiative by Club Open Natura   and the Horta Velodrome, offers classes in technique, mechanics, performance, nutrition and safe cycling.
The trainers are cyclists on the Kenda-Biciocasion Barcelona team, and are well qualified for the job, as can be seen from the results they've obtained in the sport over the last few years.
The most important thing is for children to have a great time, and to find a place where they can enjoy the sport, and at the same time make new friends.
There are different practice groups for different levels.
Traductor de

:
Schedule
Days
Hours
Preus
Observation

De dilluns a dijous

de 18.00 h a 19.30 h

Matrícula 60 €




Quota mensual:

Un dia/setmana 36 €

Dos dies/setmana 60 €

Inclou: Llicència temporada 2022 i 2023 (menors de 14 anys) i Mallot de l'Escola
Club Open Natura i El Velòdrom d'Horta obren una escola de BTT a Barcelona, aquesta escola, de nova inaguració, té el propòsit que nens i nenes puguin gaudir i aprendre aquest esport al mateix moment que es diverteixen.
El nostre objectiu es ensenyar tots els secrets del BTT, amb classes de tècnica, de mecànica, rendiment, alimentació, circulació i, sobretot, de companyerisme i gaudir d'aquest esport.
Els nostres tècnics i tècniques corredors de l'Equip Kenda-Biciocasion Barcelona i qualificats, com demostren els seus resultats en la pràctica d'aquest esport durant els ùltims anys.
La nostra prioritat, és que els nens s'ho passin bé i puguin trobar un lloc on fer nous amics gaudint de l'esport. D'aquesta manera volem educar i formar-los com a persones i esportistes aprofitant els valors de l'esport.
Hi haurà diferents grups per nivells i així adequar l'evolució dels infants
Address:

Pg Vall d'Hebron, 185*201

District:

Horta-Guinardó

Neighborhood:

Horta

City:

Barcelona
When

From 01/09/2022 to 30/06/2023
Phone number
Information and reservations:

Tel.:
You may also be interested in...
If you would like to make a correction related to this activity...let us know