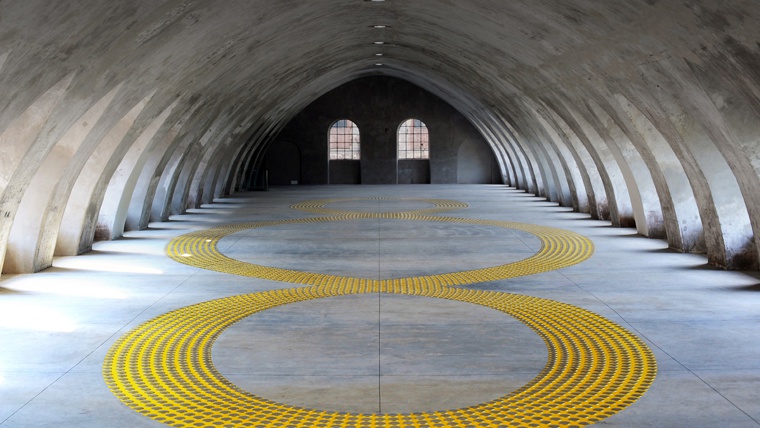 Exhibitions. New edition of the International Festival of Sustainable Art of Catalonia.
Art, design, sustainability, reflection, environment and joint research for solutions to the most pressing social issues.
A collective exhibition of works of art which start life, sometimes to denounce today's rampant consumerism and other times as evidence of the huge volume of waste we produce, and at other times from the romanticism of the artists that set out in their work a desire for a better environment. In all cases, the goal is to create social awareness to achieve a more sustainable form of development, from the environmental perspective and also in relation to current social issues.
Activity programme: to be confirmed.
Traductor de

:
Nova edició del Festival Internacional d'Art Sostenible de Catalunya.
Art, disseny, sostenibilitat, reflexió, medi ambient, i cerca de solucions conjuntes per a les problemàtiques socials més urgents.
Exposició col·lectiva amb obres d'art que neixen, unes vegades, per denunciar el consumisme desaforat actual; d'altres, com a evidència de l'enorme quantitat de residus que generem; d'altres, des del romanticisme dels i de les artistes que plasmen en les seves obres el desig d'un entorn millor, i en tots els casos, amb l'objectiu de crear consciència social per aconseguir un desenvolupament més sostenible, tant des del punt de vista mediambiental com en relació amb les problemàtiques socials actuals..
Hi ha exposicions, espectacles, performances, concerts, art urbà, intervencions artístiques en espais públics, tallers i mercats. Activitats gratuïtes excepte la visita que es celebra cada diumenge de 10.30 h a 13 h que és de pagament: visita guiada arquitectònica pel patrimoni del Gòtic
El Festival inclou també el Mercat Drap-Art, a la plaça Reial, dissabtes d'11 a 22 h
Barri Gòtic
Address:

Plaça Reial, 1

District:

Ciutat Vella

Neighborhood:

el Barri Gòtic

City:

Barcelona
Where

Barri Gòtic
When

From 18/11/2021 to 21/12/2021
Website
You may also be interested in...
If you would like to make a correction related to this activity...let us know