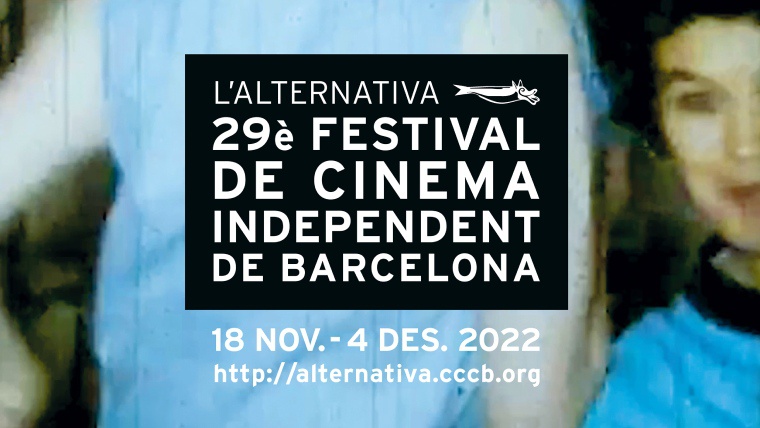 Independent film. The festival offers full-length films, international shorts and films from here.
L'Alternativa, the 29th Barcelona Independent Film Festival, adopts a hybrid format with screenings and face-to-face activities at various cultural venues in Barcelona and a selection of films on Filmin.
The programme for L'Alternativa seeks to make the case for independent auteur creativity, diversity, innovation, freedom, commitment and reflection.
The festival offers three competition sections within  ' Alternativa Oficials: National, full-length international and international shorts. In Alternativa Paral·leles, the festival offers tribute works, new films, works by little-known directors and new creators, plus a family programme. In Alternativa Hall, the festival offers a varied programme of free screenings, performances and debates in the hall at the CCCB.
Besides screenings, Alternativa Activitats offers seminars, masterclasses, discussions with authors, round tables, performances, creative workshops for children and adults and seminars by film schools. 
Alternativa Professionals features the 13th Professional Meeting and the 10th Mentoring Projects.
Traductor de

:
Schedule
Days
Hours
Preus
Observation

Tots el dies

Podeu consultar el horaris de les sessions al següent enllaç

Entrada general de: 0 a 30 €




Preu de les entrades:




Entrada individual: 7 € | 6 € reduïda
Filmoteca de Catalunya: 4 € | 3 € reduïda
Titulars del Carnet Jove: 4 €
Estudiants, aturats, majors de 65 anys: 4 €
Sessions de curts: 4 €
Petits Experiments: 6,5 €
Elles filmen: Sessió de curts i taula rodona Maneres de mirar: 4 € | 3 € reduïda
Masterclasses: 12 € presencial | 10 € online | 10 € acreditats
Taller L'art d'observar: 30 € | 25 € reduïda
Taller familiar de creació col·lectiva: 10 €
Activitats professionals (gratuïtes amb acreditació): 10 €




Qualsevol entrada del festival també és vàlida per accedir a l'exposició Cervell(s) del CCCB durant el festival. Ensenya-la a les taquilles del CCCB i rebràs una invitació per a la mostra.




L'Alternativa a Filmin:




Pel·lícules gratuïtes per als subscriptors de Filmin
No subscriptors: llargmetratges: 3,95 € | curtmetratges: 0,95 €




Descomptes:




Online i a taquilles: Amics CCCB, APGCC, Carnet Jove, Club TR3SC, Carnet de biblioteques, socis El Salto i socis Zumzeig
Només a taquilles: Estudiants, abonats Filmoteca de Catalunya, socis FNAC, majors de 65 anys i persones a l'atur que acreditin la seva condició
Els descomptes no són aplicables a l'abonament, al film inaugural, a les activitats ni a les sessions de Petits Experiments




Sessions gratuïtes:




Projeccions de l'Alternativa Hall
Activitats d'Escoles de Cinema
Suro: conversa amb Mikel Gurrea sobre el procés de creació de la pel·lícula
El Festival de Cinema Independent de Barcelona, l'Alternativa, arriba enguany aquest any a la 29a edició. Gairebé tres dècades oferint a la ciutadania i als professionals una oportunitat única de conèixer i gaudir de projeccions i activitats que defensen la independència creativa de l'autor, la diversitat, la innovació, la llibertat, el compromís i la reflexió.
Aquest any, tornem a apostar per una edició híbrida: projeccions i activitats presencials, una selecció de films disponibles a Filmin i una sèrie d'activitats per a públic i professionals en streaming.
L'Alternativa té tres seccions competitives a l' Alternativa Oficials: Nacional, Llargmetratges internacionals i Curtmetratges internacionals. L'Alternativa Paral·leles presenta homenatges, estrenes, obres de cinematografies poc conegudes i de nous creadors i programa familiar. Per la seva banda, l'Alternativa Hall ofereix una programació gratuïta i diversa, projeccions, actuacions i debats al Hall del CCCB.
Address:

C Montalegre, 5

District:

Ciutat Vella

Neighborhood:

el Raval

City:

Barcelona
When

From 18/11/2022 to 04/12/2022
Website
Web:

Web venda d'entrades:
You may also be interested in...
If you would like to make a correction related to this activity...let us know