Traductor de

: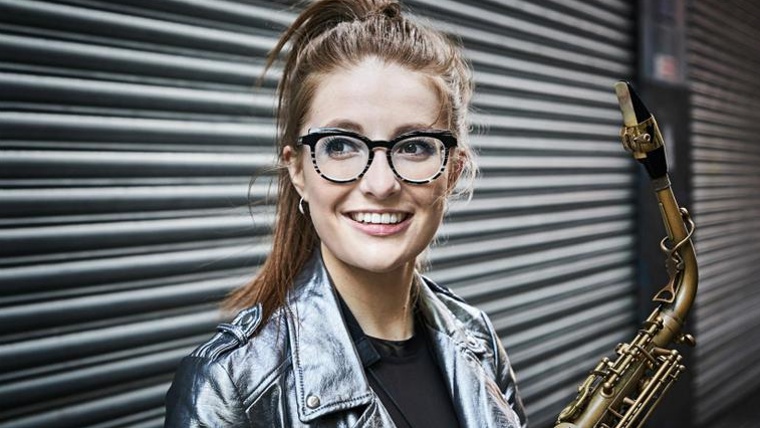 Jess Gillam,  saxo
James Baillieu,  piano
Programa:
M. MONK : Early Morning Melody   
E. FINNIS:  A spiral ascending . Obra d'encàrrec d'ECHO Rising Stars (estrena)
L. HOWARD:  Dappled light
B. THOMPSON:  The unseen way
G. PH. TELEMANN:  Sonata en Fa menor, TWV 41f1
J. HARLE:  RANT!
J. DOWLAND:  Flow my tears
K. WEILL:  Je ne t'aime pas
A. PIAZZOLLA: "Bordel 1900", "Cafe 1930", "Nightclub 1960", d' Histoire du tango
Schedule
Days
Hours
Preus
Observation

Dimecres

a les 20.00 h

Entrada general: 15 €

Entrades individuals menors 35 anys: 30% de descompte

Altres col·lectius: El percentatge de descompte per a cada col·lectiu varia segons el concert o cicle de concerts

- Socis de l'Orfeó Català

- Carnet Jove

- Famílies nombroses, monoparentals i

d'acollida

- Persones amb discapacitat superior al 33%

- Persones en atur

- Jubilats

- Carnet de Biblioteques de Barcelona i de Catalunya




Grups de 15 o més: dte. 15 % total entrades

Comprant 4 € entrades d'un mateix concert: Dte 10%

Per a abonaments,
consulteu amb el Palau
Address:

C Palau de la Música, 2

District:

Ciutat Vella

Neighborhood:

Sant Pere, Santa Caterina i la Ribera

City:

Barcelona
When

31/05/2023
Phone number
Ticket sale:

93 295 72 07 Taquilles del Palau

Tel.:

Fax:
Website
Web venda d'entrades:
E-mail
E-mail:

taquilles@palaumusica.cat
You may also be interested in...
If you would like to make a correction related to this activity...let us know