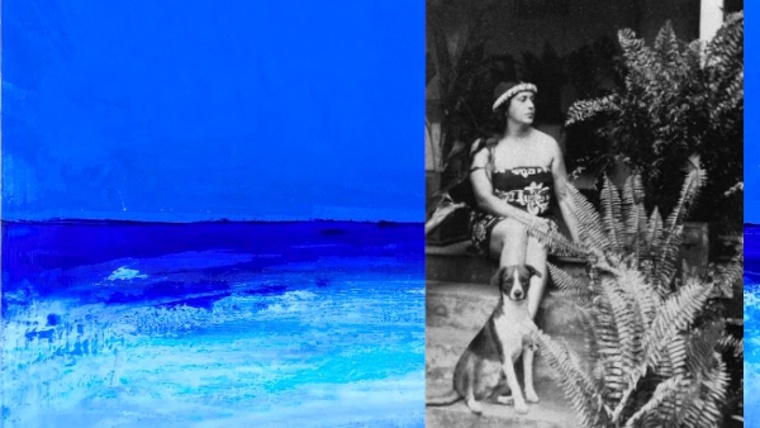 8M. A journey through the extraordinary life of this writer, musician and traveller.
This talk will reclaim the figure of Aurora Bertrana, a passionate observer of the world with an open and advanced approach for her time.
The talk will be given by Mariàngela Villalonga, the Chair of the Bertrana Foundation, and Cati Salazar, an artist and descendent of Aurora Bertrana i Salazar.
Admission is free, with prior registration.
Traductor de

:
Schedule
Days
Hours
Preus
Observation

Dimarts

de 18.30 h a 20.00 h

Entrada Gratuïta

Cal inscripció prèvia

Places limitades
Others
Occur on:

Registration at:
Recuperem la figura d'Aurora Bertrana a través d'un recorregut per l'extraordinària vida d'aquesta dona escriptora, música, viatgera i apassionada observadora del món amb la mirada oberta i avançada al seu temps.
Professor/a: A càrrec de Mariàngela Villalonga, presidenta de la Fundació Bertrana, i Cati Salazar, artista i descendent d'Aurora Bertrana i Salazar
Address:

Carrer de Castelló, 1*7

District:

Sarrià-Sant Gervasi

Neighborhood:

Sant Gervasi - Galvany

City:

Barcelona
When

28/03/2023
Phone number
Registration:

Switchboard:

Fax:
Website
If you would like to make a correction related to this activity...let us know