Traductor de

: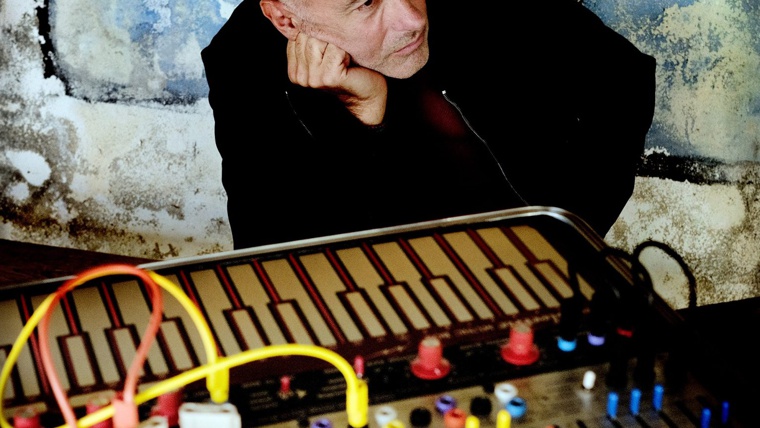 Yann Tiersen, un dels músics més respectats de la seva generació, presentarà en el Festival Jardins de Pedralbes el seu últim àlbum "Portrait" que es va publicar a la fi de 2019.
Va saltar a la fama internacional en 2001 per la seva faceta de compositor de bandes sonores. Tanmateix, la seva carrera és molt més que això, abans i després d'aquesta data. Ell mateix es desmarca en les seves declaracions del qualificatiu de compositor de música per a pel·lícules -"ni només sóc un compositor ni tampoc tinc un passat en la música clàssica"- i la seva biografia el ratifica des d'edat primerenca, perquè després d'estudiar violí i piano des dels 6 als 14 anys, i fins i tot tantejar la possibilitat de ser director d'orquestra, es va rebel·lar contra això i inspirant-se en Joy Division i The Stooges va agafar la guitarra elèctrica i es va endinsar en el post-punk durant la segona meitat dels 80. Va ser el primer pas intrèpid d'una trajectòria que s'ha anat alimentant i abrillantant a cop d'extravagàncies melancòliques i que ha sabut destil·lar en una mateixa ampolla influencies d'allò més variades, de la música de carrer a l'avantguarda, del minimalisme al rock, del vals a la chanson. Al marge de tres bandes sonores i de tres àlbums en directe, la seva discografia, inaugurada en 1995 amb "La Valse donis monstres", compta ja amb una altra desena de títols.
Al desembre de l'any passat va posar en circulació "Portrait" (també elaborat en The Eskal), on torna a gravar, reinterpretant-les, vint-i-dues peces de tota la seva trajectòria, amb l'afegit de tres temes nous.
Schedule
Days
Hours
Preus
Observation

Dissabte

a les 22.00 h

Entrada general de: 18 a 58 €

(+ despeses de gestió)

Obertura de portes: 19:30 h




L'entrada de l'auditori inclou l'accés al Village
Address:

Av Diagonal, 686

District:

Les Corts

Neighborhood:

Pedralbes

City:

Barcelona
When

16/07/2022
Website
Web venda d'entrades:
You may also be interested in...
If you would like to make a correction related to this activity...let us know