Traductor de

: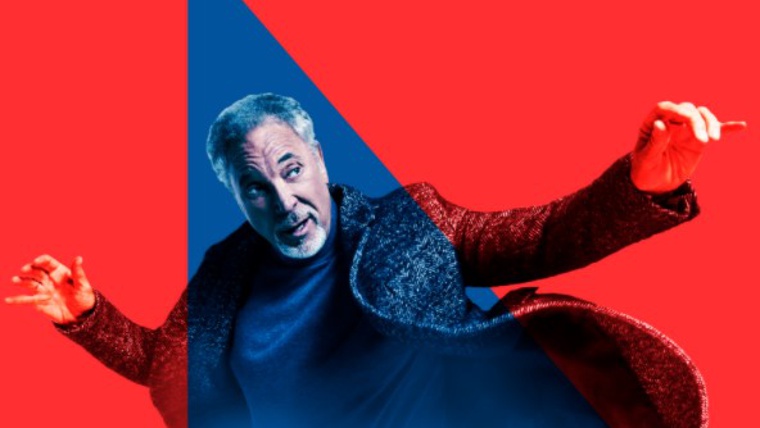 La carrera de més de 50 anys de Tom Jones ha anat vent en popa. A més de mantenir la seva popularitat com a intèrpret en viu i artista discogràfic durant cinc dècades, a l'edat de 75 anys ha aconseguit les millors crítiques de la seva carrera pels seus àlbums més recents Long Lost Suitcase, Spirit In The Room i Praise & Blame. Els crítics de tot el món són unànimes en la seva aprovació i admiració tant pel treball enregistrat com per la seva interpretació en concert.
Jones té un interès fonamental en una àmplia gamma de música. Encara que és ben conegut per èxits com It's Not Unusual, Kiss, Delilah, What's New Pussycat, I'll Never Fall In Love Again i If I Only Knew, és abans que res un artista amb una veritable ànima de rhythm and blues. S'ha mantingut com un artista discogràfic vital, amb el seu àlbum Reload del 1999, el més venut (5 milions) dels seus 35 anys de carrera. Tom va ser un jugador clau a la sèrie Red White & Blues de Martin Scorsese, i el 2004 va llançar un àlbum de roots rock n roll amb Jools Holland. El 2008, 24 Hours va ser una fita crítica en la seva carrera, amb moltes de les pistes escrites per ell mateix com un reflex perspicaç i evocador de la seva rica i enèrgica vida. Tom és de fet una llegenda vivent, un dels pocs artistes musicals la professió dels quals va començar a les albors de la música popular moderna i que continua tenint una carrera discogràfica i interpretativa vital fins al dia d'avui. El seu espectacle irresistible travessa èpoques i gèneres musicals, transcendeix les divisions de classe i atrau joves i adults, homes i dones, el corrent principal i l'avantguarda. Tom sempre s'ha preocupat pel poder de la cançó, pel poder de la veu.
Schedule
Days
Hours
Preus
Observation

Dissabte

a les 22.00 h

Entrada general de: 58 a 208 €

(+ despeses de gestió)

Obertura de portes: 19:30 h




L'entrada de l'auditori inclou l'accés al Village
Address:

Av Diagonal, 686

District:

Les Corts

Neighborhood:

Pedralbes

City:

Barcelona
When

25/06/2022
Website
Web venda d'entrades:
You may also be interested in...
If you would like to make a correction related to this activity...let us know