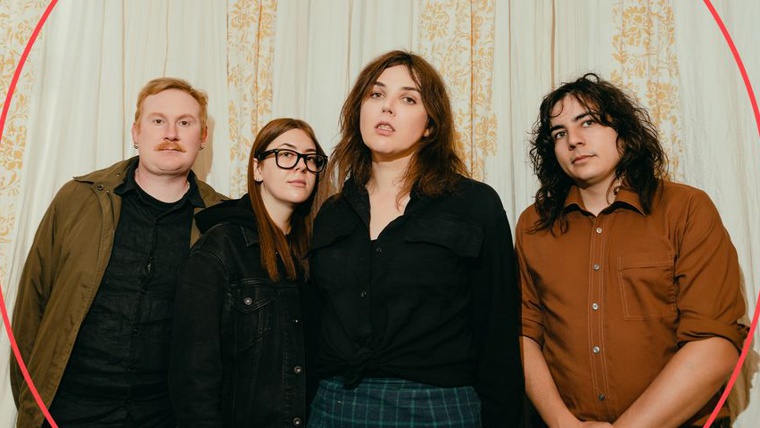 Originaris de Melbourne, RVG van publicar un LP de debut sensacional, "A Quality Of Mercy", a principis de 2017. Vuit cançons de trobada entre el post-punk i un pop d'aroma retro, atapeït i incisiu, xopat amb lletres confessionals, una dosi liberal de catarsi abatuda i unes tornades realment addictives. Al capdavant del quartet hi ha la cantant i compositora Romy Vager, una foguera de carisma rocker, sent la resta de components: Reuben Bloxham, guitarra; Siahn Davis, baix; i Marc Nolte, bateria.
El 2020 van tornar amb el seu segon àlbum, "Feral", en què, des de la disquera Fire Records i amb crua desesperació, disparen donant a la diana deu cançons de pura alquímia: urgència rock més anarquia punk i més empatia pop. I aquest juny ha vist la llum el seu continuador, l'impactant "Brain Worms", en la mateixa línia -i també amb deu cançons- i gravat als londinencs Snap Studios amb James Trevascus (Nick Cave & Warren Ellis, PJ Harvey).
Schedule
Days
Hours
Preus
Observation

Dimarts

a les 21.00 h

Entrada general: 16 €

+ despeses de gestió

Obertura de portes a les 19:30 h
Address:

C Almogàvers, 122

District:

Sant Martí

Neighborhood:

el Parc i la Llacuna del Poblenou

City:

Barcelona
Where
When

28/11/2023
You may also be interested in...
If you would like to make a correction related to this activity...let us know