Traductor de

: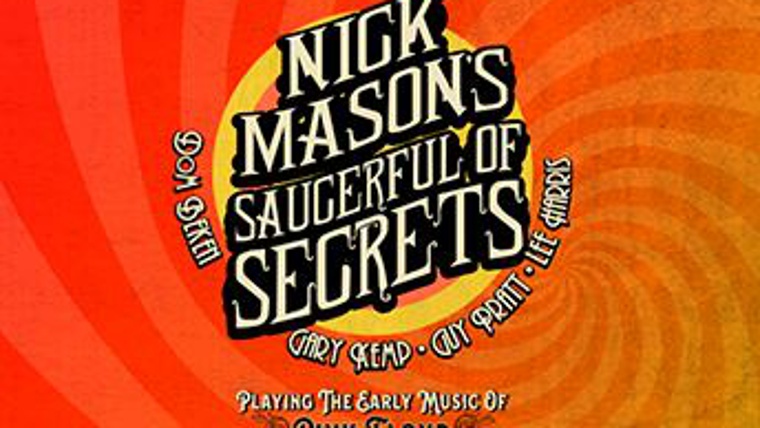 COMUNICAT DEL PROMOTOR DE NICK MASON
Finalment s'ha aconseguit reubicar la data de NICK MASON's Saucerful Of Secrets per el 9 de juliol de 2022 a BARTS a les 20:30.
El mateix Nick Mason ja va comentar a xarxes les seves ganes de poder reprendre el seu esperadísim tour amb les màximes garanties. I és que són molts milers de seguidors els que esperen ansiosos per tornar a gaudir del cor y ànima de Pink Floyd en aquest tour, en el que es veuria acompanyat de Lee Harris, el mític compositor de Spandau Ballet, Gary Kemp a les veus, i guitarra, Dom Beken i Guy Pratt.
Si us plau, llegeix atentament a continuació sobre la validesa, venda i devolució d'entrades:
*La venda d'entrades es realitzarà únicament des de www.madnesslive.es a partir del 12 d'agost.
**Les entrades ja adquirides amb anterioritat seran vàlides per al nou concert sense necessitat de realitzar cap canvi. 
***Aquelles persones que no puguin assistir a la nova data podran sol·licitar la devolució de l'import de les entrades dirigint-se al canal per on van ser adquirides fins al pròxim 11 d'agost de 2021. Si la compra va ser realitzada al canal BARTS, poden contactar amb info@barts.cat, indicant nom i localitzador o referència de compra per a procedir a la devolució.
Des del cor de PINK FLOYD arriba el so amb el qual va començar tot: Nick Mason's Saucerful Of Secrets Echoes Tour ens ho porta de tornada.
NICK MASON presentarà al juliol aquest projecte especial, després de l'increïble acollida que la gira va tenir des dels seus inicis al Regne Unit. Podrem gaudir en directe d'un extens repertori de temes de Pink Floyd des del seu disc de 1972 "Obscured by Clouds".
Nick Mason ve acompanyat d'un elenc de luxe, com són Lee Harris, el mític compositor de Spandau Ballet Gary Kemp a les veus i guitarra, Dom Beken i Guy Pratt.
Saucerful Of Secrets va començar la seva gira desgranat el disc de 1973 "The Dark Side of the Moon" i des de llavors, han ampliat i variat el seu set, que acostuma a incloure temes com "Vegetable Man", "Childhood's End" o la meravellosa "Remember A Day".
Schedule
Days
Hours
Preus

Dissabte

a les 20.30 h

Entrada general de: 60 a 80 €
(+ despeses de gestió)
Barts, Barcelona Arts on Stage
Address:

Avinguda del Paral·lel, 62

District:

Ciutat Vella

Neighborhood:

el Raval

City:

Barcelona
Where

Barts, Barcelona Arts on Stage
When

09/07/2022
Website
You may also be interested in...
If you would like to make a correction related to this activity...let us know