Traductor de

: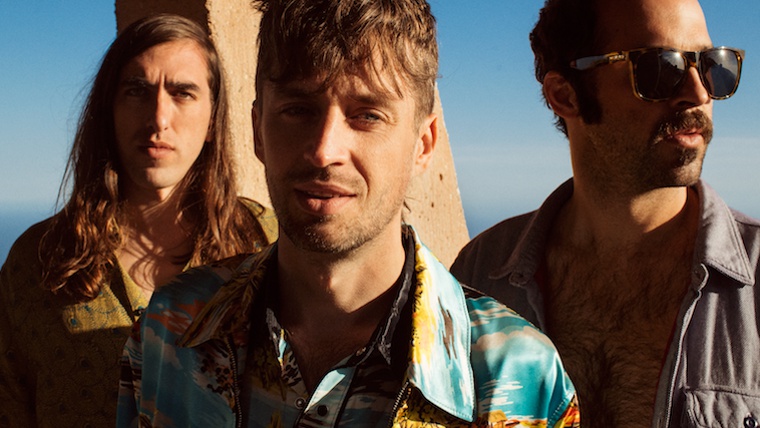 Crystal Fighters és una formació londinenca instal·lada al centre de l'huracà de la música que marca tendència festiva. La culpa va ser primer de dos singles que el 2010 van pujar com l'escuma dalt de la blogosfera, "Xtatic Truth" i "I Love London". Va costar trobar una etiqueta per definir-los: lo-fi tropical electro, electro-folk, folktrònica? Es van acceptar totes tres i alguna altra. La barreja de gèneres no només va cridar l'atenció per peculiar, sinó perquè la van anar servint en directe amb un extra d'eufòria i passió. Remetent al house eivissenc, tocant el drum'n'bass i deixant anar adrenalina (ells i el públic) amb la txalaparta, una percussió tradicional basca, incrustada en la pluja de ritmes.
Quan van publicar el seu debut llarg, "Star Of Love", a finals d'aquell any els charts de UK els van obrir els braços: número 10 a les llistes dance i 16 a les indie. El maig del 2013 va arribar el seu successor, "Cave Rave", un treball que van idear al País Basc, territori que va ser part integral dels sons que van inspirar el seu primer àlbum.
Schedule
Days
Hours
Preus
Observation

Diumenge

a les 22.00 h

Entrada general de: 32 a 68 €

(+ despeses de gestió)

Obertura de portes: 19:30 h




L'entrada de l'auditori inclou l'accés al Village
Address:

Av Diagonal, 686

District:

Les Corts

Neighborhood:

Pedralbes

City:

Barcelona
When

24/07/2022
Website
Web venda d'entrades:
You may also be interested in...
If you would like to make a correction related to this activity...let us know