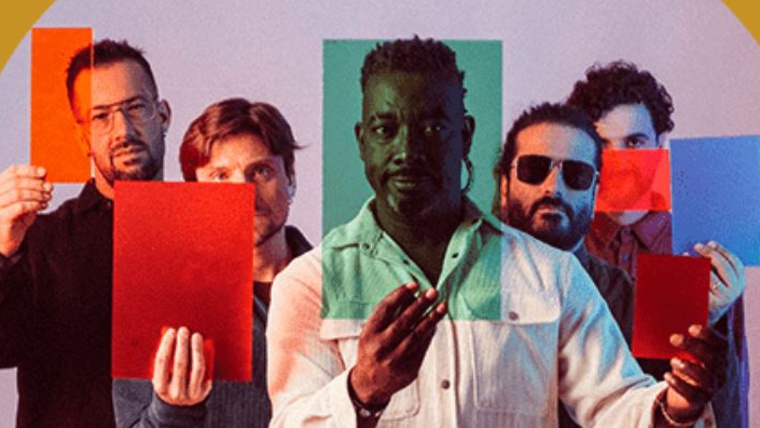 Soul and funk. The band are offering various concerts at the Jamboree.
The Jamboree is offering a series of concerts by the Clarence Bekker Band this summer, headed by the soul and funk singer Clarence Bekker.
Bekker, with a long musical career under his belt, founded the Clarence Bekker Band in 2016, bringing together an outstanding group of performers from Barcelona. The group have toured the world extensively, performing in Europe, Australia, Morocco, Brazil and other places, and recorded the disc Changes (Jazz Activist, 2020).
With his profound and magnetic voice, Clarence Bekker's repertoire includes works from grand maestros in the history of soul, funk and pop. During his long career, Bekker has performed with bands such as 08001, recorded a version of Stand by Me with millions of online views, and taken part in the international project Playing for Change.
Clarence Bekker: vocals; Francisco Guisado Rubio: guitar; Arecio Smith: keyboards; Charlie Cuevas: bass; Carlos López: drums.
Traductor de

:
Schedule
Days
Hours
Preus

Dijous

a les 19.00 h i
a les 20.30 h

Entrada general: 15 €

a taquilla




Entrada anticipada: 12 €

(+ despeses de gestió)
Clarence Bekker veu , Francisco Guisado "Rubio" guitarra , Arecio Smith teclats, Charlie Cuevas baix, Dani Ktna bateria.
Clarence Bekker atresora la virtut d'arribar a l'ànima de tothom que l'escolti. Amb una veu profunda, magnètica i vibrant, dignifica el repertori dels grans mestres de la història del soul, el funk i el pop. En la seva llarga trajectòria, ha tocat amb bandes com 08001 i ha assolit èxits tan sonats com ara enregistrar una versió de "Stand by Me" amb milions de reproduccions a la xarxa, i participar al projecte internacional Playing for Change. Amb la Clarence Bekker Band, que va fundar l'any 2016, el músic surinamès ha reunit a alguns dels millors intèrprets de Barcelona, ha voltat per mig món —Europa, Austràlia, Marroc i Brasil, entre altres indrets— i ha gravat un celebrat disc, "Changes" (Jazz Activist, 2020), que el confirma com una de les grans propostes de soul, funk i r'n'b dels nostres temps. Bekker va ser un dels primers artistes que va fer un concert amb públic en plena fase 2 de la pandèmia. Va ocórrer al Jamboree, a casa seva, a on triomfa setmana rere setmana..
Address:

Plaça Reial, 17

District:

Ciutat Vella

Neighborhood:

el Barri Gòtic

City:

Barcelona
Where
When

From 11/08/2022 to 01/09/2022
Website
You may also be interested in...
If you would like to make a correction related to this activity...let us know