Traductor de

: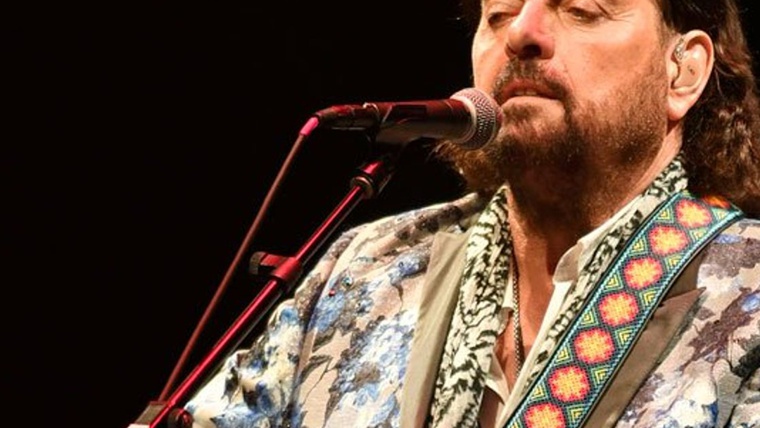 Alan havia tocat en viu a la fi de la seva adolescència com a músic acústic de folk/blues i com a guitarrista principal amb una banda de blues anomenada The Earth a la fi dels anys seixanta a la seva ciutat natal de Londres. Però tan aviat com va aconseguir un treball en els famosos estudis Abbey Road a l'edat de 19 anys, va quedar clar que el món de l'enregistrament de so anava a dominar la seva carrera. Va ser la seva contribució com a enginyer en el clàssic de Pink Floyd, 'The Dark Side Of The Moon', el que realment va cridar l'atenció mundial.
En 1975 va conèixer a Eric Woolfson, qui no sols es va convertir en el seu manager, sinó que va unir les seves forces amb Alan com a compositor i intèrpret per al que es va conèixer com The Alan Parsons Project. Amb els seus antics col·laboradors d'APP, el guitarrista Ian Bairnson, el bateria Stuart Elliott i el arreglador orquestral Andrew Powell, Alan va abandonar la identitat de "Project" d'Alan Parsons -Try Anything Once- en 1994. L'associació va continuar per a On Air en 1996 i The Time Machine en 1999. Durant aquest temps, la primera encarnació del "Alan Parsons Live Project" va realitzar una gira per al públic de tot el món.
L'àlbum A Valid Path, la incursió d'Alan en l'electrònica va ser llançat en 2004 i va incloure a David Gilmour de Pink Floyd, The Crystal Method, Shpongle, Uberzone, P.J. Olsson i al fill d'Alan, Jeremy.
Schedule
Days
Hours
Preus
Observation

Dimecres i Dijous

a les 22.00 h

Entrada general de: 28 a 118 €

(+ despeses de gestió)

Obertura de portes: 19:30 h




L'entrada de l'auditori inclou l'accés al Village
Address:

Av Diagonal, 686

District:

Les Corts

Neighborhood:

Pedralbes

City:

Barcelona
When

From 06/07/2022 to 07/07/2022
Website
Web venda d'entrades:
You may also be interested in...
If you would like to make a correction related to this activity...let us know