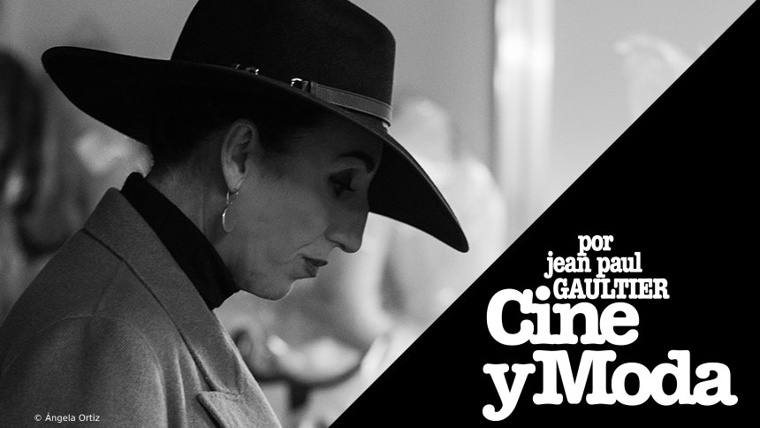 Film. A selection of five feature films about cinema and fashion by Rossy de Palma
From an intimate and personal perspective, actress Rossy de Palma has selected five feature films in which the relationship between fashion and cinema is unavoidable: Kika, by Pedro Almodóvar; Prêt-à-Porter, by Robert Altman; Qui êtes-vous, Polly Maggoo?, by William Klein; La dolce vita, by Federico Fellini, and The Women, by George Cukor.
Before each screening, the actress explains, in never-before-seen videos, why she chose the film, its relationship with fashion, behind-the-scenes details and much more.
The cycle coincides with the "Cinema and fashion. By Jean Paul Gaultier" exhibition, jointly commissioned by the designer, with whom Rossy has a friendship dating back over three decades.
You can check out the coming sessions here.
Traductor de

:
Schedule
| | Days | Hours | Preus | |
| --- | --- | --- | --- | --- |
| | Dimarts | a les 19.00 h | Entrada general: 6 € | |
Una selecció de moda i cinema de Rossy de Palma.
Des d'una visió íntima i personal, Rossy de Palma selecciona cinc llargmetratges en els quals per a ella la relació de la moda i el cinema resulta essencial: Kika (Pedro Almodóvar, 1993), Prêt-à-Porter (Robert Altman, 1994), Qui êtes-vous, Polly Maggoo? (William Klein, 1996), La dolce vita (Federico Fellini, 1960) i The Women (George Cukor, 1939). A més, abans de cada film, es presentaran uns vídeos inèdits en què l'artista ens explicarà el perquè de la selecció, la relació amb la moda, els fora de càmera i moltes coses més. El cicle acompanya l'exposició "Cine i Moda. Per Jean Paul Gaultier", cocomissariada pel mateix dissenyador i amb qui Rossy manté una relació de més de tres dècades. El 1993 van coincidir per primera vegada a Kika, ell com a encarregat del vestuari i ella com a Juana, una de les actrius protagonistes. Aquest serà el començament d'una llarga amistat plena de col·laboracions, com ara la desfilada Élection de Miss Jean Paul Gautier 2015 o l'última desfilada de comiat, amb la qual el dissenyador deia adeu a una llarga carrera plena d'èxits.
Dimarts 20 de setembre: "Kika". Pedro Almodóbar, 1993, Espanya. VO
Dimarts 27 de setembre: "Prêt-à-porter", Robert Altman, 1994, EUA. VOSE
Dimarts 4 d'octubre: ¿Quién eres tú, Polly Maggoo?. William Klein, 1966, França. VOSE
Dimarts 11 d'octubre: "La dolce vita". Federico Fellini, 1960, Itàlia. VOSE
Dimarts 18 d'octubre: "The Women". Georges Cukor, 1939, EUA. VOSE
Address:

Avinguda de Francesc Ferrer i Guàrdia, 6*8

District:

Sants-Montjuïc

Neighborhood:

la Font de la Guatlla

City:

Barcelona
When

From 20/09/2022 to 18/10/2022
Website
Web venda d'entrades:
You may also be interested in...
If you would like to make a correction related to this activity...let us know