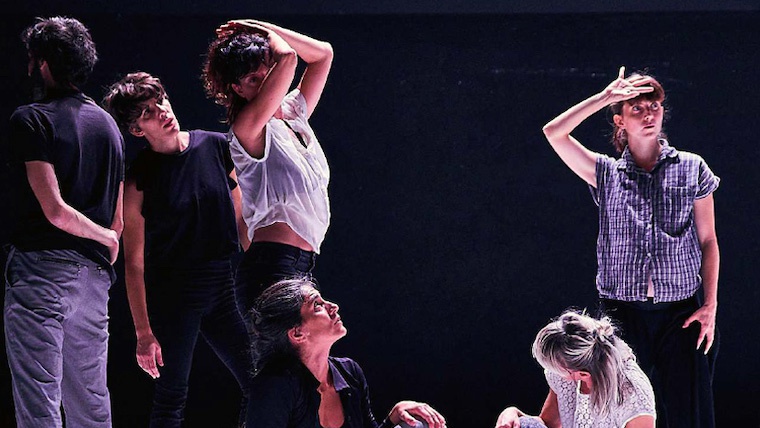 Art and science. A cycle of free activities that will seek to provide answers to some of our most commonly-asked questions: Who are we? Where do we come from? Where are we going?
The ArtScience 23 cycle invites reflection on the concept of time from different perspectives.
The cycle will focus on El temps que passa ('The time that passes') on 22 and 23 September. How does the Earth record the passage of time? How do we do it? What are memories and how are they constructed?
The day will include two dance performances, Retrats Errants and Woolf, and a citizen science session entitled Ritme Natura.
Schedule
Days
Hours
Preus
Observation

22 setembre

a les 18.30 h

Entrada Gratuïta

Sense reserva prèvia fins a completar l'aforament.

En cas de pluja o vent molt fort l'activitat s'anul·larà i reprogramarà.

23 setembre

a les 11.00 h i
a les 20.30 h
ArtScience23 | El temps: El temps que passa 'Retrats Errants', amb Group Labolsa Divendres, dia 22 | 18:30 h
ESPECTACLE DANSA
"Retrats Errants" és una peça de dansa que explora l'acte de retratar-se, de la individualitat i el col·lectiu. El vincle que estableix l'individu amb el col·lectiu es teixeix a partir d'una memòria col·lectiva, que es construeix en un present continu. El que uneix la col·lectivitat és el temps compartit.
ArtScience23 | El temps: El temps que passa 'RitmeNatura', amb CREAF i SMC Dissabte, dia 23 | 11:00 h
CIÈNCIA CIUTADANA
"RitmeNatura" és un projecte de ciència ciutadana impulsat pel CREAF que estudia com afecta el canvi climàtic als ritmes de la natura o fenologia, la ciència dedicada a l'observació dels canvis estacionals dels éssers vius. Observarem com evoluciona el Jardí durant un any amb el pas del temps.
ArtScience23 | El temps: El temps que passa 'Woolf', de Natalia Jiménez Dissabte, dia 23 | 20:30 h
ESPECTACLE DANSA
"Woolf" és una peça de dansa que neix a partir de l'obra de Virginia Woolf. A escena, la ballarina Natalia Jiménez i la pianista Jordina Millà, ocupen i qüestionen el terreny abstracte d'allò que és reconeixible, predictible o identitari. Ho fan a través del so, la paraula, el gest, el moviment i la reflexió sobre el temps.
Address:

C Muntaner, 282

District:

Sarrià-Sant Gervasi

Neighborhood:

Sant Gervasi - Galvany

City:

Barcelona
When

From 22/09/2023 to 23/09/2023
You may also be interested in...
If you would like to make a correction related to this activity...let us know