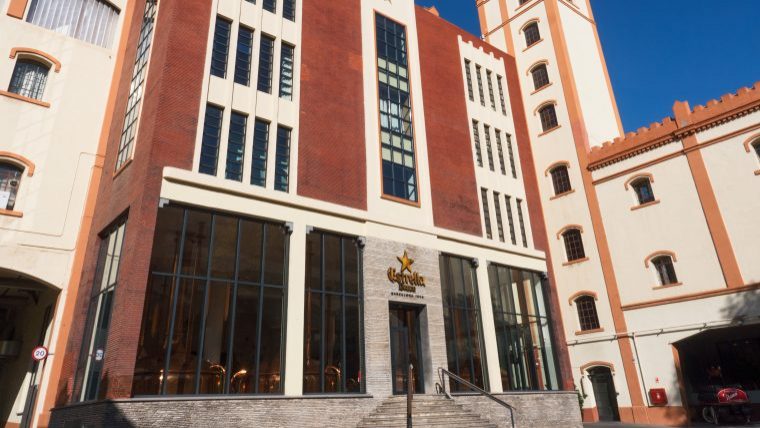 The building on Carrer de Rosselló is home to a permanent exhibition that explores its history.
The old Damm factory began operations in 1905, and while it no longer produces beer, it still keeps the memory alive to this day with a permanent exhibition. Nowadays the building is mainly used for hosting concerts and music festivals.
The building is typical of the industrial style of the time: the façades, combining stucco and exposed brickwork, and the a conical chimney, are typical of early 20th-century factory architecture.
Traductor de

:
Espai reservat per a persones amb mobilitat reduïda – concerts
A l'interior de la Fàbrica, davant de l'escenari (banda esquerra).
Accés des del carrer Rosselló.
Address:

Carrer del Rosselló, 515

District:

Eixample

Neighborhood:

la Sagrada Família

City:

Barcelona
Address

Carrer del Rosselló, 515
If you would like to make a correction related to this organisation or facility...let us know