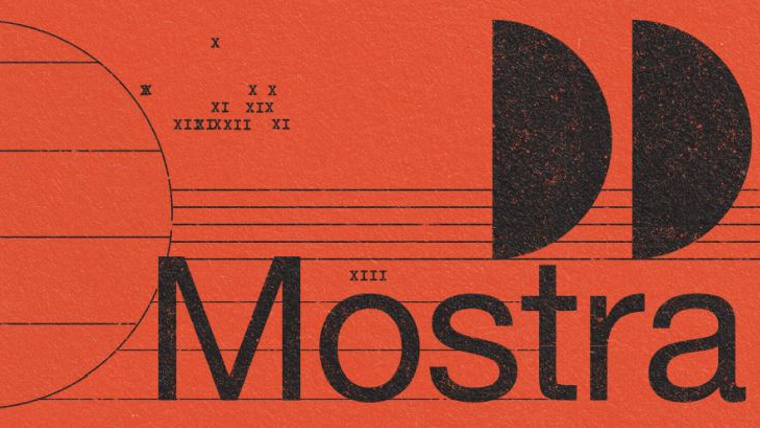 Interdisciplinary art. An occasion for sound and visual experimentation, sound art and electronics to explore the concept of community.
Art and music tend to be a central part of communal rituals and celebrations, and they can help build social cohesion and promote collective identity.
The 13th Sound and Visual Festival is an occasion for reflecting on the concepts of community, collaboration, diversity, identity and belonging, through concerts, interactive installations and the performing arts.
Traductor de

:
Schedule
| | Days | Hours | | Observation |
| --- | --- | --- | --- | --- |
| | De dimarts a dissabte | de 18:00 h a 21:00 h | | Instal·lacions i interactius |
| | dimarts | a les 19.00 h | | |
| | | a les 20.00 h | | |
| | Dimecres i divendres | a les 17.30 h | | Directes Sonors i Visuals |
| | Dijous i dissabte | a les 19.30 h | | |
La Mostra Sonora i Visual celebra aquest 2023 la seva tretzena edició del 6 al 10 de juny. Al llarg d'aquests anys, l'experimentació sonora i visual, l'art sonor, l'electrònica, la improvisació i el diàleg entre disciplines, han estat presents mitjançant els projectes elaborats.
L'art i la música solen ser part integrant de les celebracions i dels rituals comunitaris, i poden ajudar a construir la cohesió social i promoure la identitat col·lectiva. És per això que l'edició 2023 de la Mostra Sonora i Visual vol proposar "la comunitat", com a eix vertebrador.
Serà una ocasió per explorar i reflexionar sobre els conceptes de comunitat, col·laboració, diversitat, identitat i pertinença, entre d'altres. La intenció de La Mostra és contribuir a crear un espai de trobada i intercanvi entre les persones.
La imatge de la campanya, de Júlia Rúbio, he treballat sobre la producció gràfica del col·lectiu Scratch Orchestra, projecte de Cornelius Cardew, músic, compositor i activista polític.
Instal·lacions Exposades del 6 al 10 de juny de 18 a 21h)
Dimarts 6 de juny 19h Inauguració de les instal·lacions amb MakerConvent
-Capelles del Convent
Distorted Tunes Test de Cristian Subirà Carda
Sòlid color/Líquid sonor de Pep Camps Codina
re-code. un experimento inconcluso hacia el lenguaje universal de Myriam Soteras Pérez
Grillada Grillada de Lluis Margarit Vallcorba i Pol Clusellas
Decadència d'Óscar González Fernández i Rebecca Anne Peters
Una pell distant de Citlali Hernández i Núria Nia
-Hall de Pl. Acadèmia
Paisaje Sonoro: El Born de Julio César Palacio (Sun Color)
Programa d'activitats
20 h Claustre del Convent Concert inaugural amb Gamelan Barasvara
(in)Born Byars - Ressonàncies de la col·lectivitat balinesa
Dimecres 7 de juny
Sala Bunker : 17.30 a 20 h
Ombres Veïnes de Squids United ( Tobi Till. Nina Hölscher. Denis Hessberger. Carolina Ortiz)
Instal·lació per a públic familiar
21 h Claustre del Convent
Mostra del taller de Creació de Visuals amb Touchdesigner amb Aurora Gasull
Dijous 8 de juny
Sala Noble
19.30 h Aculeatus : Maremoto. "Meit" Mathé Leitner
20.30 h Blue Mystery Show . Mark Cunningham i Silvia Mestres
Divendres 9 de juny
Sala Calidoscopi
17.30 h Presentació d` Harremana Emotional Films de Lorena Ares, Uxue Azkona i Carlos F. de Vigo
Sala Noble
19.30 h Danza Mecánica. Pep Cremades
20.30 h Pressure . Amber Laparra Blumenfeld i Marlène Jöbstl
Claustre
21.30 h Anii In The Hall: Aina Serena i Jan Cabarrocas
Dissabte 10 de juny
Sala Noble
19.30 h Blinding Universe : Human Learning. Eneritz Tejada i Roberto Guglielmi (dansa).
20.30 h Mejor Sordo: Luis Azcona i Joel Rico Rada
Claustre
20 h En Escena: Acción Ruidosa d'Osvaldo Cibils
21.30 h Ne Cafrú : Luis Benci i Martín Atilio Storti
(*Els horaris dels directes poden presentar modificacions, consulta el nostre web abans de venir)
When

From 06/06/2023 to 10/06/2023
Website
You may also be interested in...
If you would like to make a correction related to this activity...let us know